Syllabus HIST 5010 Spring 2014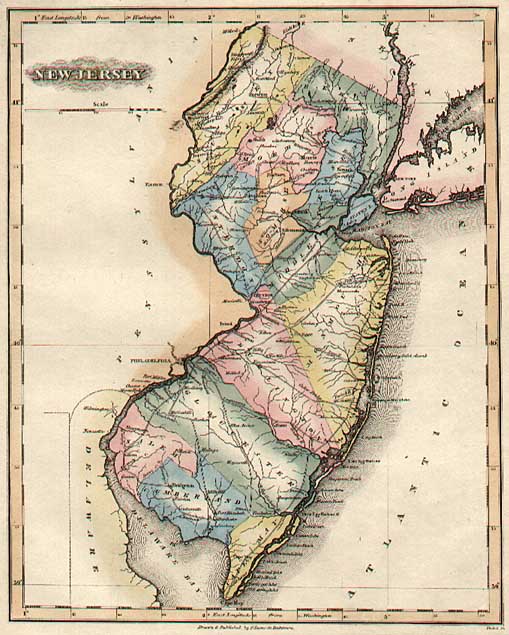 Dr. Cathy Moran Hajo, ude.jnupw|cojah#ude.jnupw|cojah
Class meets on Thursdays, 6:00-8:40 in Room Atrium 127.
Historians who work with the public have a particular need to be comfortable with digital tools. The course offers students a basic grounding in the technological skills needed to conduct online historical research and to present the results of their research online. It also introduces students to issues in digital history such as copyright, intellectual property, information abundance, and how the Web changes the relationship between historians and their audience.
---
Course Aims
To learn
* Researching in the digital age and analyzing web-based historical sites
* Writing and promoting the results of historical research for a general audience
* Describing historical objects using structured metadata and folksonomies
* Building digital maps and visualizations
* Contributing materials to a digital archive on New Jersey history
* Creating a digital exhibit
Major Readings
Recommended
In weeks marked LAB, please bring a laptop computer or tablet if you have one.
---
Jan. 16- Week 1: Course Introduction / New Jersey History Resources
We will discuss the course goals, assignments, the use of the Wikidot site, and resources for choosing a New Jersey History topic for your digital archive and exhibit.
LAB: Using archival search databases, internet searches, and local repositories to locate items. Introduction to Evernote.
Join the Researching New Jersey History blog at http://newjerseyhistory.wordpress.com/ ; download Evernote and Evernote Web Clipper
---
Jan. 23 -Week 2: What is Digital History?
How does the medium (the World Wide Web) change the practice of doing history? Is Digital History different from History?
Readings:
Lisa Spiro, "This is Why We Fight? Defining the Values of the Digital Humanities," in Matthew Gold, Debates in the Digital Humanities (2012), 16-35.
"A Short Guide to the Digital_Humanities" in Anne Burdick, Johanna Drucker, Peter Lunenfeld, Todd Presner, and Jeffrey Schnapp, Digital_Humanities (2012).
Toni Weller, "Introduction: History in the Digital Age," in History in the Digital Age (2013).
Nicholas Carr, "Is Google Making Us Stupid? The Atlantic, July 2008.
Kent Anderson, "The Battle for Control — What People Who Worry About the Internet Are Really Worried About", Scholarly Kitchen, March 20, 2011.
Recommended:
Daniel J. Cohen, Michael Frisch, Patrick Gallagher, Steven Mintz, Kirsten Sword, Amy Murrell Taylor, William G. Thomas, III, William J. Turkel, "The Promise of Digital History," Journal of American History 95:2 2008.
LAB: Introduction to WordPress.
---
Jan. 30 - Week 3- Pick your topic
Email me if you would like to meet during class time.
---
Feb. 6-Week 4- Digitization and Copyright
How are historical materials best digitized for preservation and for access? How do you obtain the rights to use them for web-based publication?
Readings:
Daniel Cohen and Roy Rosenzweig, "Becoming Digital" and "Owning the Past," in Digital History (2006) .
Jennifer Howard, "What You Don't Know About Copyright, but Should," Chronicle of Higher Education, May 29, 2011.
Jeffrey R. Young, "Pushing Back Against Legal Threats by Putting Fair Use Forward," Chronicle of Higher Education, May 29, 2011.
Recommended readings on copyright (not required)
Assignments Due: Post your biographical blog entry. Post the general topic and research plan you have selected for your digital archive on your student wiki page.
---
Feb. 13-Week 5: Writing History on the Web (Class cancelled for snow)
How does the digital medium change the ways historians write? How do you attract and keep an audience? How does digitization change the process of research and finding information?
Readings:
Roger Whitson, "The Ins and Outs of a Professional Academic Website,", Feb. 7, 2012.
Alex Sayf Cummings and Jonathan Jarrett, Only Typing? Informal Writing, Blogging and the Academy," in Writing History in the Digital Age, Spring 2012 version.
Tim Hitchcox, "Academic History Writing and its Disconnects" Digital Humanities Quarterly Mar. 2012.
Ryan Cordell, "How to Start Tweeting," Prof Hacker, Aug. 11, 2010.
Find a history blog that interests you and be prepared to discuss it in class.
What things do you look for in a blog?
What things turn you off?
Assignments Due: Post the general topic of your web exhibit to your wiki page. (Note: this can be the same topic as your digital archive, or a subset of that topic).
---
Feb. 20 - Week 6 - No class - Monday Courses Run on Thursday
---
Feb. 27-Week 7: Introduction to Omeka and Metadata
Finding things in the digital jungle requires careful and consistent attention.
Readings:
Lab: Introduction to Omeka and Dublin Core (creating collections, items, and using Dublin Core descriptive metadata).
Assignments Due: Post the first of three blog entries; Post one item to the digital archive with metadata by Sunday, Mar. 2 (midnight). Wait for feedback before adding more items.
---
Mar. 6-Week 8: Hands on Metadata Workshop
We will go over the sample items presented by students. Students should come prepared to enter additional digital items during the workshop as well as ask questions about how to handle specific items.
Assignments Due: Read and rate other students comments on the blog and promote your post using social media tools. Select the topic and websites for you website-review and sign up for a date to present.
---
Mar. 13-Week 9: Researching History
How does the Web impact the way that we do historical research? How does it change the way that we think about sources? We will discuss Evernote progress during this class.
Readings:
Charlotte Lydia Riley, "Beyond ctrl-c, ctrl-v: Teaching and Learning History in the Digital Age," in History in the Digital Age (2013)
William Turkel, Kevin Kee and Spencer Roberts, "A Method for Navigating the Infinite Archive," in History in the Digital Age (2013).
Leslie Madsen-Brooks, "I nevertheless am a historian": Digital Historical Practice and Malpractice around Black Confederate Soldiers, Writing History in the Digital Age , Spring 2012 version.
Ansley T. Erickson, Historical Research and the Problem of Categories: Reflections on 10,000 Digital Notecards, Writing History in the Digital Age , Spring 2012 version.
Recommended (Especially if you have not previously done primary source research)
David E. Kyvig, Nearby History: Exploring the Past Around You Third edition (2010) (AASLH).
Assignments Due: Be prepared to show and discuss your Evernote notebook in class.
---
Mar. 20 - Week 10: no session Spring Break.
---
Mar. 27 - Week 11: Designing Web-Based Exhibits
Readings:
Lab: Starting an Omeka Exhibit
Assignments Due: All digital archive items (20 minimum) must be mounted with full metadata. Each item should have an entry in the permissions log (permissions do not have to be cleared yet.)
Website review presentations:
---
Apr. 3-Week 12: Social Media: Finding, Building, and Using Your Audience
How do you attract attention to your digital products? How can you harness the power of Web 2.0 to engage with and use your audience?
Readings:
Website review presentations:
Assignments Due: Review and correct metadata for your digital archive items; post your second blog entry; add the section and page structure (just the titles) for your web exhibit in Omeka.
---
Apr. 10 -Week 13: Time and Place
Time and place are popular organizing principles for historical presentations. Creating maps, timelines and periodization offer powerful ways to organize and relate historical facts and artifacts.
Readings:
David J. Bodenheimer, "The Spatial Humanities: Space, Time, and Place in the New Digital Age," History in the Digital Age (2013).
Jason Scott Smith, "The Strange History of the Decade: Modernity, Nostalgia, and the Perils of Periodization," Journal of Social History, Vol. 32, No. 2 (Winter, 1998), pp. 263-285.
Stephen Robertson, "Putting Harlem on the Map," Writing History in the Digital Age Spring 2012 version.
Website review presentations:
Lab: Creating maps and timelines
Assignments Due: Review and correct metadata for your digital archive items. Read and rate other blog posts; promote your blog post.
---
Apr. 17- Week 14: Hands on Exhibit Workshop
Plan to work on your exhibits in class, bringing any problems you are having, whether with the research, copyright, exhibit structure, or other topic. We will present and discuss issues and questions informally.
---
Apr. 24-Week 15: Visualizing the Past
How do historians use visualization as a tool for research and display? Can computer games teach history?
Readings:
Ted Underwood, We Don't Already Know the Broad Outlines of Literary History" The Stone and the Shell blog, Feb. 7, 2013.
John Theibault, "Visualizations and Historical Arguments, in Writing History in the Digital Age Spring 2012 version.
Visualizing San Francisco Bay's Forgotten Past, http://antspiderbee.net/2012/06/visualizing-san-francisco-bays-forgotten-past/ Ant, Spider, Bee blog, June 11, 2012.
Stephen Ramsay, "The Hermeneutics of Screwing Around, or What You Do with a Million Books," Playing with Technology and History(2010).
Jeremiah B. McCall, "Introduction," and "Why Play Historical Simulation Games? Making the Case to Administrators, Parents, Colleagues and Students," in Gaming the Past: Using Video Games to Teach Secondary History (2011). PDF
Assignments Due: Post your blog on Evernote. Prepare three exhibit pages for peerreview
---
May 1-Week 16: No class - work on your exhibits.
Individual meetings on any problems with exhibits will be arranged.
Assignments Due: Comment on the three peerreview exhibit pages assigned to you.
Web Exhibit Due: May 8: Your web exhibit is due; make sure it is set to "public" so that it appears on the NJHDA site.